Software Training
KKCC is one of the premier Computer educational institute dedicated to impart quality education and promoting excellence in academic pursuits in the filed of Software Training and Developing.
Developing
KKCC has a full-fledged Hardware and Network Training and placement for right students and we are proud to say that we have done Institute placements with many Hardware and Networking Servicing Center.
Live Projects
KKCC has a Developed live projects and also provide project( Computers Science ) training for Engineering, Degree, PG studied studetns or completed students.This institute can also training projects from scrach to advance
---
About KKCC
KKCC Info Systems, Ongole is an IT solution provider for projects and it provides courses for students. Their approach focuses on teaching the students in a practical Environment, making them involve to be a part of institution by sending to the people where software solutions and hardware problems are dealt, combining IT innovation and adoption while also leveraging an organization current IT assets.
A strategy where we architect, integrate and manage technology services and solutions-we call it AIM for success. A robust offshore development methodology and reduced demand on customer resources, a focus on the use of reusable frameworks to provide cost and times benefits.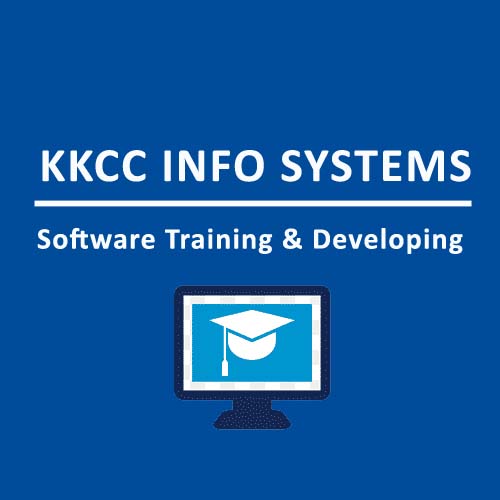 ---